WE PROVIDE A QUALITY ENGINEERING SERVICE WITH
HIGHLY TRAINED STAFF AND CUTTING-EDGE TECHNOLOGY
The main performance areas of engineering in the electricity sector include: electric energy production, electric energy transport, analysis of electrical systems, control, protection and measurement of electrical systems, consumption (load, demand) and commercialization of electrical energy.
"From technical survey to project development, Rieder aims to provide the best engineering service in the country"
We provide services of technical survey and data collection in the field for the preparation of basic preliminary drafts, pre-quotations, as well as the basic projecst and execution for civil works, electrical projects, electromechanical projects, protection projects, measurements, control and monitoring of electrical power facilities, and also transmission and distribution. We prepare "as built" projects for the construction of new electrical substations (or expansions of existing ones) and transmission lines, as well as control and compensation systems of 500 kV, 220 kV and 66 kV.
We carry out systems engineering projects in medium voltage 23 kV (installation of MV cells, capacitors Banks, etc.), and we provide technical solutions for industry projects and processing plants (internal power distribution with certified panels, CCMs, power lines automation of continuous processes, expansion of production lines, process instrumentation projects, etc.)
Our Engineering services incorporate specialists in automation, control and protection systems, in electrical energy distribution systems, in high voltage systems and specialists in civil engineering, who together with the design team have the possibility of generating and supporting industrial and infrastructure projects that incorporate electric power as an important factor.
The incorporation of new technologies, the adjustment to local and international technical standards and respect for people and the environment, provide the conceptual framework for the way of working of this multifaceted team, which RIEDER puts at the service of the local market.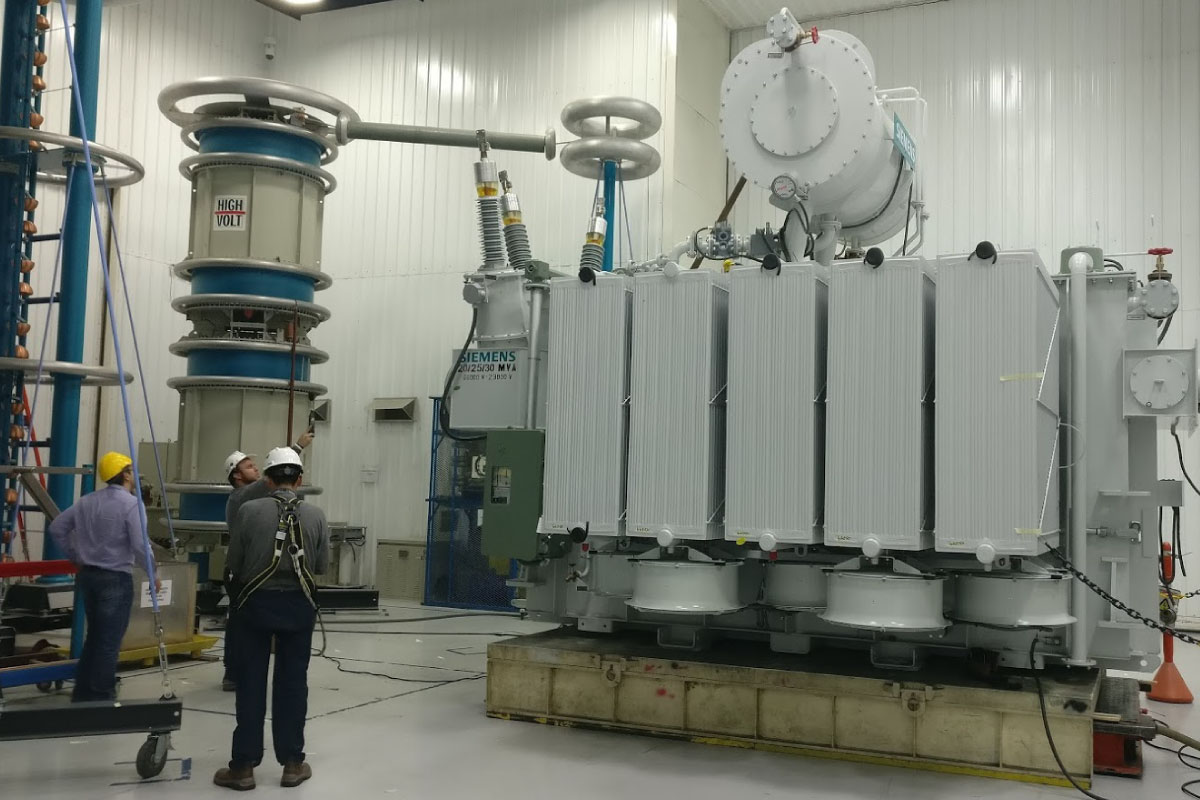 OUR PROJECTS
SUCCESS STORIES
ENTIDAD BINACIONAL YACYRETÁ
Technological renovation of the main cranes on the left and right bank
The project included the incorporation of motor control based on SINAMICS S120 frequency inverters from the Siemens MOTION CONTROL portfolio, in communication with the monitoring and control components through PLC stations of the SIMATIC line, with the programming library , visualization and safety SIMOCRANE, especially suitable for the operation of cranes and SIMOTICS electric motors for operation with frequency inverters.