ELECTRICAL AND ELECTROMECHANICAL ASSEMBLY, GROUNDING SYSTEM, SUPERVISION, COMMISSIONING AND CIVIL CONSTRUCTION
INSTALLATIONS AND SYSTEMS OF 500, 220 AND 66 KV
We have highly specialized technical staff and with extensive experience. They are trained to use tools and assembly equipment of the most advanced technology, unique in the country, duly calibrated and verified according to international standards, and in accordance with the ISO 9001: 2015 standard.
"The Rieder Assembly team is one of the most prepared in the country"
The specialized technical scope, in addition to the important investment in highly technological equipment, are very differentiating elements that RIEDER provides to the paraguayan market.
We provide civil construction services, electrical and electromechanical assembly, grounding System, supervision, commissioning and putting into operation of installations and systems of 500, 220, 66 kV. We also do complete installations of Medium Voltage cell rooms in 23kV ( GIS cells, AIS cells, secondary distribution cells, etc.), control and protection boards, and auxiliary services.
In recent years Rieder's highly qualified assembly team has done:
Assembly and commissioning of more than 150 medium voltage cubicles (GIS, AIS)
More than 3500 MVA of installed power in transformers up to 500kV
More than 200 switchgear up to 500kV installed
We also provide services of
Assembly in project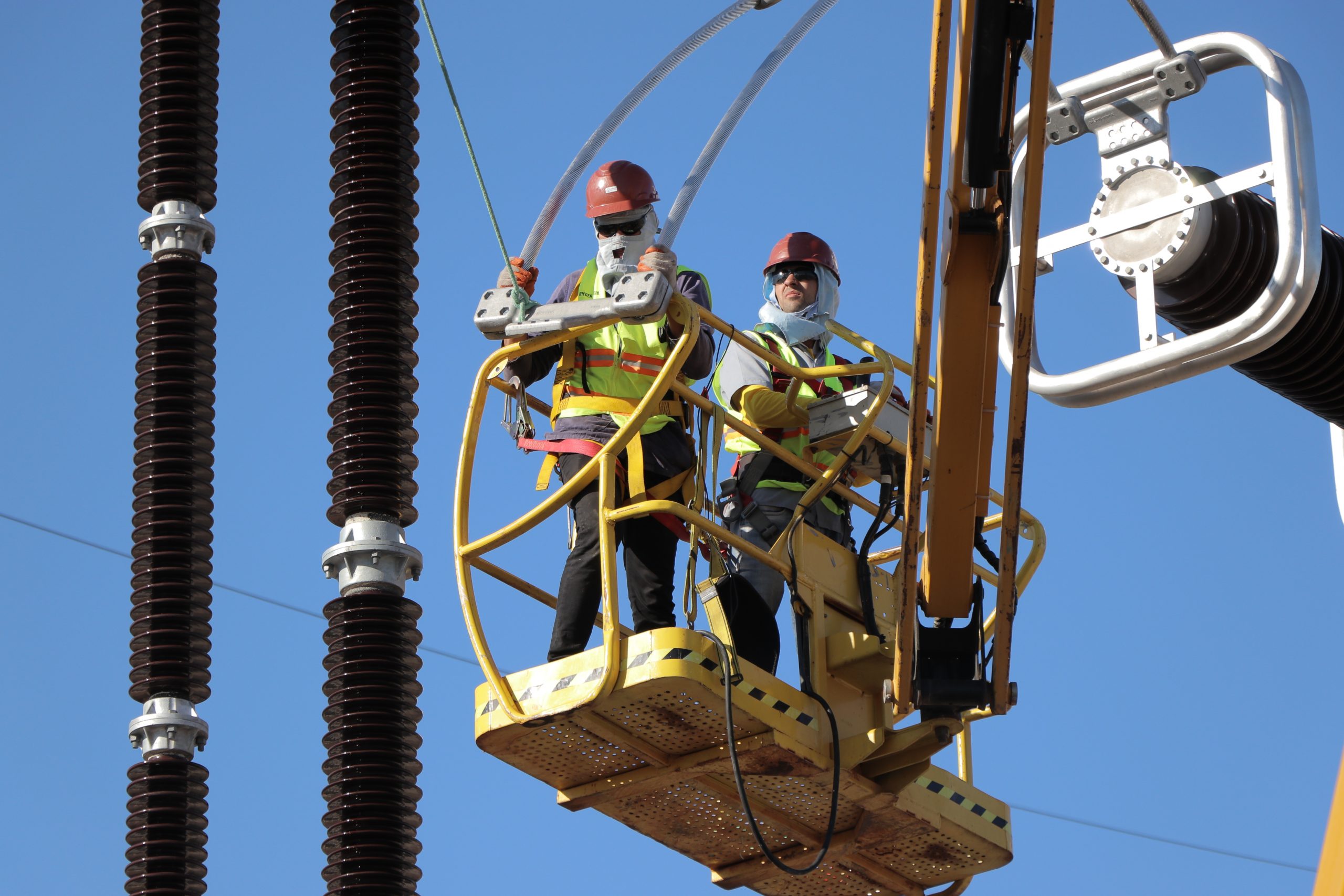 OUR PROJECTS
SUCCESS STORIES
Entidad Binacional Yacyretá
13.2 kV to 512.5 kV step-up transformer
We supplied a 13.2 kV to 512.5 kV step-up transformer, with a power of 172.5 MVA. It was manufactured by Siemens and installed in the Yacyretá Hydroelectric Plant, located in the department of Itapúa - Paraguay.
Blue Tower
GIS Transformer Substation
We supplied equipment, components and accessories for a new 66/23 kV GIS (Gas Insulated Switchgear) Transformer Substation. The work included internal logistics service and the assembly, commissioning and putting into operation of the substation.
ANDE
Extension of the Lambaré Substation
ANDE expanded the capacity of the Lambaré Substation and the works carried out by Rieder and Siemens included: the supply and the electromechanical and electrical civil works for the replacement of the two 220/66/23 kV 120/60/60 MVA power transformer banks, for two others of 300/180/120 MVA. Moreover, it included the construction of a new control room, a 23 kV room, and the installation of a state-of-the-art control and protection system.